Introduction
Glittertattoo or glimmertattoo, Jewelrytattoo, Temporary (watertransfer)tattoo, Nail-Art, Gelpolish, Waterdecals, Nailtattoo, Bad Ass Stencils, Alex Hansen Stencils, Glitterstones, LaDot Stamptattoos, Books and magazines, etc. etc.

Glittertattoo
Body Glitter has a wide assortment of products and materials to fulfill all your needs in the field of temporay body art decoration.
Also for your nailart, Body Glitter is the right place. We have lots of products to make beautiful creations on your nails so you can enjoy beautiful nails. With our waterdecals you can create easily great nailart. Everybody can do it!
LaDot Stamptattoos
And not unimportant: All our products are of very high quality and safe to use on the body.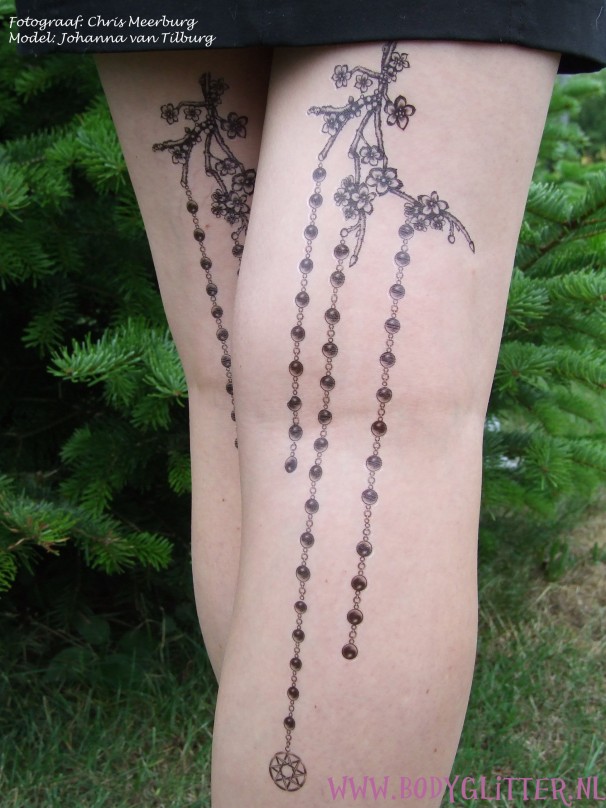 Jewelry Tattoos
Please take a look at the site. If you have questions you can always send us an email and we will help you as soon as possible. Also, you can always call. Are there materials that you miss in the range, let us know and we will provide it (if possible) on request and will certainly think along with you for an appropriate solution.
We hope you will enjoy your visit to our site.
Kind regards,
Body Glitter
Pascal & Chris Meerburg