Glitter UV/Blacklight 10 ml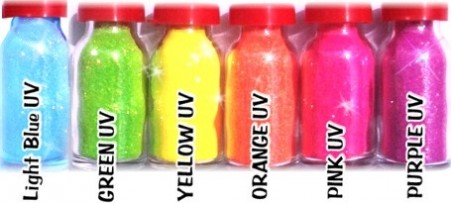 Very fine polyester glitter, suitable for use on the body and in cosmetic products.
The glitter contains absolutely no glass and meets all the legal requirements.
Choose below or on the other pages, the color of your choice in the 10 ml size.
These colors light on under blacklight.