Photos Glitter Tattoo
The manufacturer of one of our brands, Y-Body has made a nice photo site with several pictures of both freehand Glitter Tattoos as with the stencils. Click on the photo to open external photo site.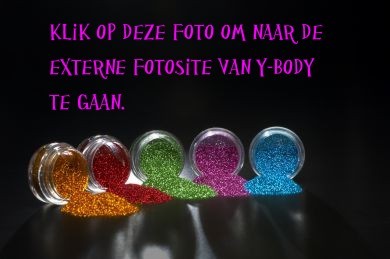 Below are some examples and applications of glitter and tattooink.
Of course, these examples are made at the request of the customer in shape and color. The pictures are examples only, and you can customize your own wishes.